Josie Jacobs was hired in early 2021 as a Shift Leader, but she is not new to Rackson – Josie used to work for Rackson almost 3 years ago but decided to pursue something different at the time. She came back to us because she missed the family oriented environment, Josie felt like it was the sort of place where everyone has each other's back.
Shortly after Josie started, an opportunity became available at the store she worked for and she was promoted to be the General Manager for that store. Her Area Coach, Joseph Cisson, really wanted to challenge Josie to become the GM. When asked – Why Josie? He said, "Josie had all the tools and qualities needed to be a successful manager, she is hard working, driven, and really cares about the people working there and she cares about the business. That's really the key."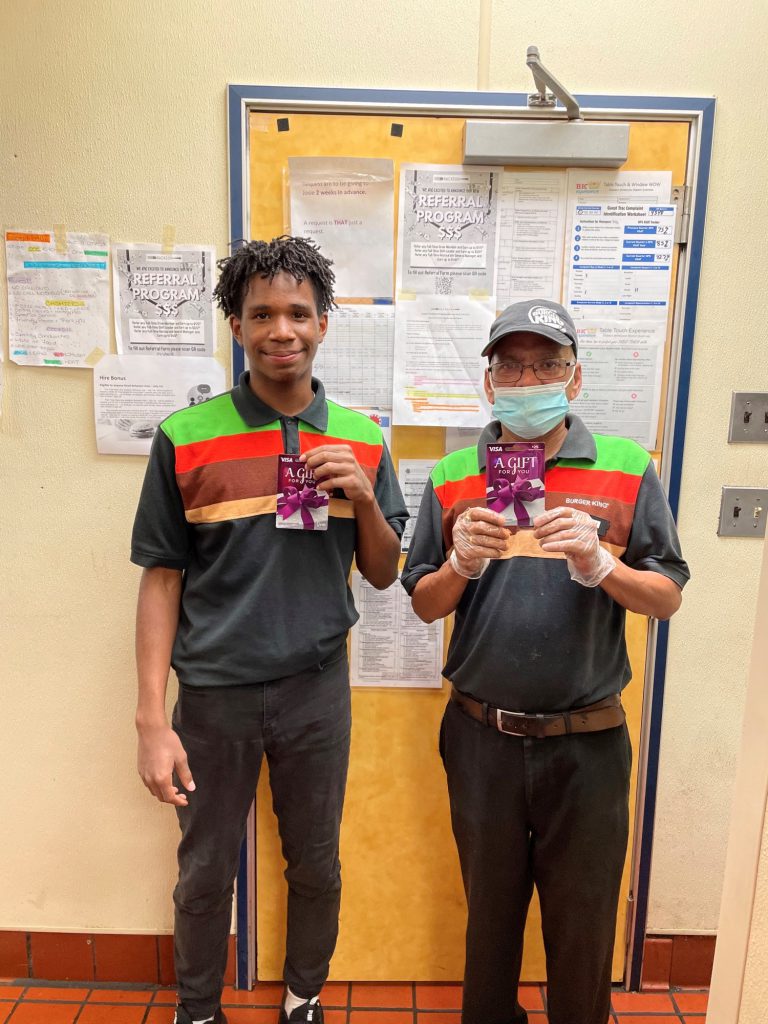 When we asked Josie how her experience has been in transitioning to her new role, especially given the challenging staffing issues that are present in the QSR industry, she said: "Yes, it's been challenging, I struggle with keeping and hiring employees, but I have an Area Coach that is extremely supportive, Joe is always there when I need him, I call him all the time, like all the time (she laughs), and he always answers my calls and never hesitates to walk me through something and explains the reason why something is important." Since she has taken over the store, Josie has been laser focused on staying on top of the cleanliness of the stores, keeping her staff motivated and making sure her customers are taken care of. She has launched an employee of the month program amongst other initiatives and she talks to her staff daily to ask them about their needs and tries to meet them as much as possible.
"It's all about making connections with your employees. One of the first people I really built a connection with is an employee that has been working in the store for about 8 months. Now that we have a great relationship, he tells me that he never felt like he was important in the store before because he wasn't a manager or shift leader, but now he understands he's just as important." Josie said "It takes a whole team to run a successful store, and everyone has to play a part."
We asked Josie what she would tell someone who was applying for a job with Rackson, she said: "I would tell them…you're in good hands here. Every company has its own struggles, but I want to work at Rackson because here, I feel safe to speak my mind, and work in a collaborative environment where if you need help, you will get help. You get taken care of here."
To apply for a job at a Rackson location near you, please visit our career page at: Careers – Rackson Restaurants
#racksonrestaurants #peoplefirst #hospitality #dreamteam #celebrateyourwins #letsgofar #growthready #lookingforward