Rackson Restaurants is proud to support The Valerie Foundation for the past 10 years.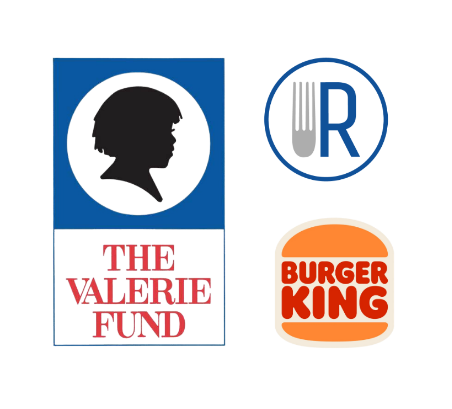 At Rackson, our company culture revolves around prioritizing people above all else. Our passion to give back is exemplified by our commitment to support organizations like The Valerie Fund!
What is The Valerie Fund?
The Valerie Fund is an organization that provides comprehensive care to children with cancer and blood disorders, along with their families. They have centers in eight pediatric hospitals located in NJ, NY, and metro Philadelphia. The Valerie Fund's approach focuses on treating children in mind, body, and spirit, offering support both within and beyond their centers.
How did Team Rackson show support?
To support The Valerie Fund, the Rackson Team organized a Burger King Coupon Campaign from April 15th to May 31st. Our CT, NJ, and NY locations participated in this campaign, giving customers the opportunity to purchase a coupon booklet for popular BK items at a cost of $1.
By the end of the fundraiser, the final top three restaurants leading the campaign were:
1st Place: BK 1159 – Raised $2,890
2nd Place: BK 29166 – Raised $1,637
3rd Place: BK 12262 – Raised $1,536
We are proud to announce that BK 1159 emerged as the 2023 Valerie Fund Champion, generating the highest sales with a total of $2,890! In total, Rackson raised $16,957 as a contribution to The Valerie Fund. We are so proud to support our local communities in this way!
We express our gratitude for our team members and community members, who together bring their dedication, commitment, and passion to serve our communities and make a meaningful difference. Thank you for your support of The Valerie Fund.
To learn more, please visit The Valerie Fund.