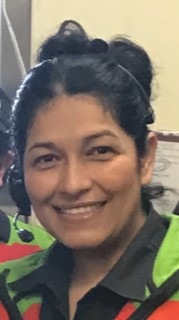 Annually Rackson Restaurants awards an "Ultimate Restaurant General Manager" to an exemplary RGM that we recognize for their dedication and hard work but also their unwavering drive towards our mission, vision, values and purpose.
Today we highlight our third nominee: Johanna Granizo.
Johanna was born in Ecuador and immigrated to the US in her early twenties. She start working for Burger King back in 2003 as a Crew member working her way up to Shift Leader, Assistant Manager and eventually a Restaurant General Manager. With Rackson, Johanna has soared to new heights as a Manager, by increasing store sales by double digits and receiving an average of 95% in REV scores for the 3 years she has lead the store.
Johanna took the Rackson cultures and ran with it in all the stores she has lead by developing a solid team of values aligned players, and keeping her focus on people development and great customer service.
Johanna is an example of a true leader/coach at Rackson and she drives our Vision of People Process Profit in every thing she does.
Congratulations Johanna on your nomination for the Ultimate RGM! We look forward to even greater things from you!
#racksonrestaurants #peoplefirst #hospitality #dreamteam #celebrateyourwins #letsgofar #growthready #lookingforward #ultimate RGM